1. Visit www.gfbinsurance.com. Log into your account or register your membership.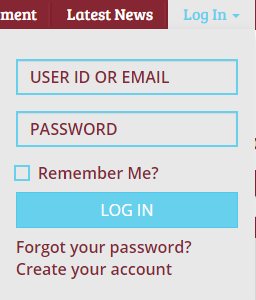 2. Use your member number and pin to complete your online registration. An email will be sent confirming your registration.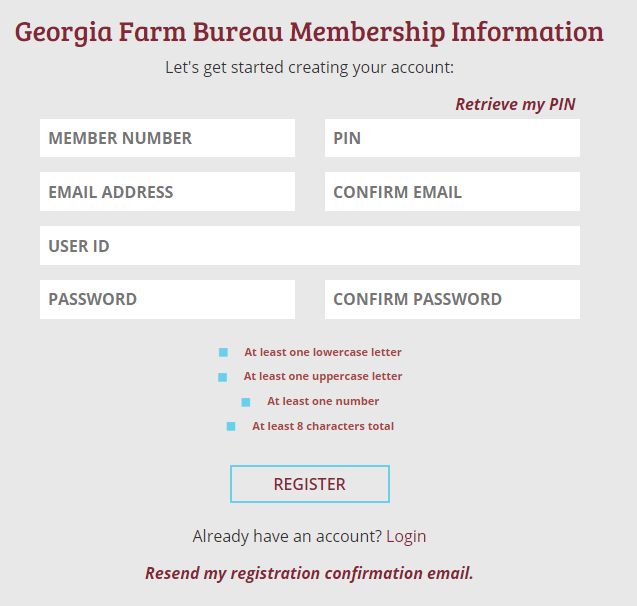 3. Once logged in, under the "Your Bills" section, click the "Make a Payment" button.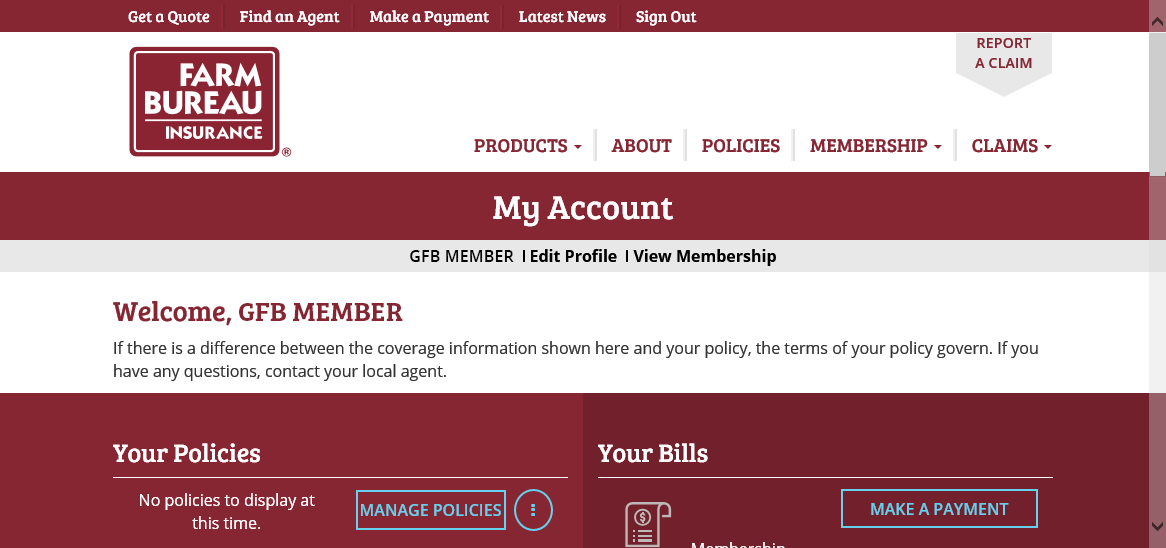 4. Click the "Pay Premium" or "Pay Membership" button.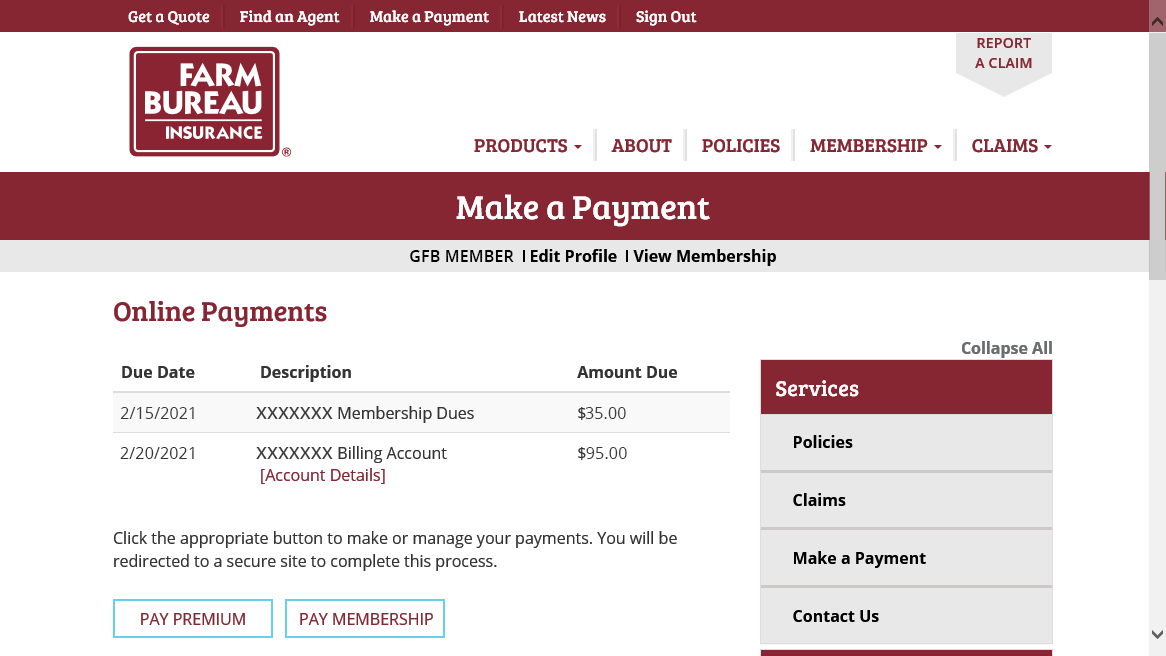 Note: if no payment is due, these buttons will say "Manage Premium" or "Manage Membership".
5. Select the "AutoPay" tab.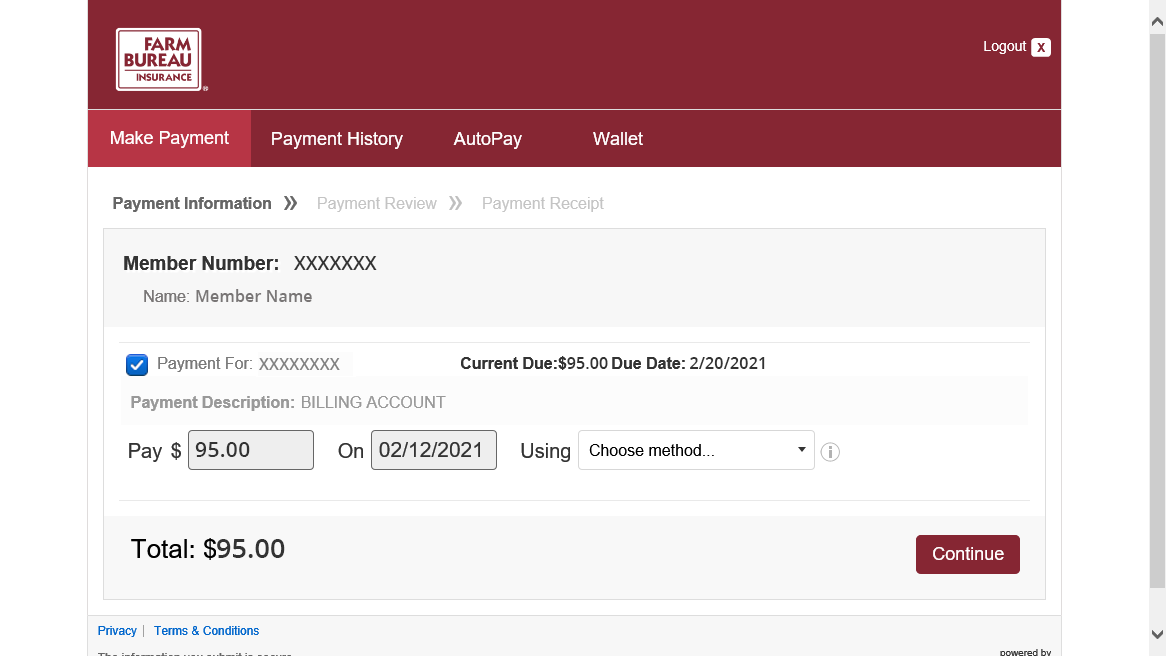 6. Click the "Add New AutoPay" button.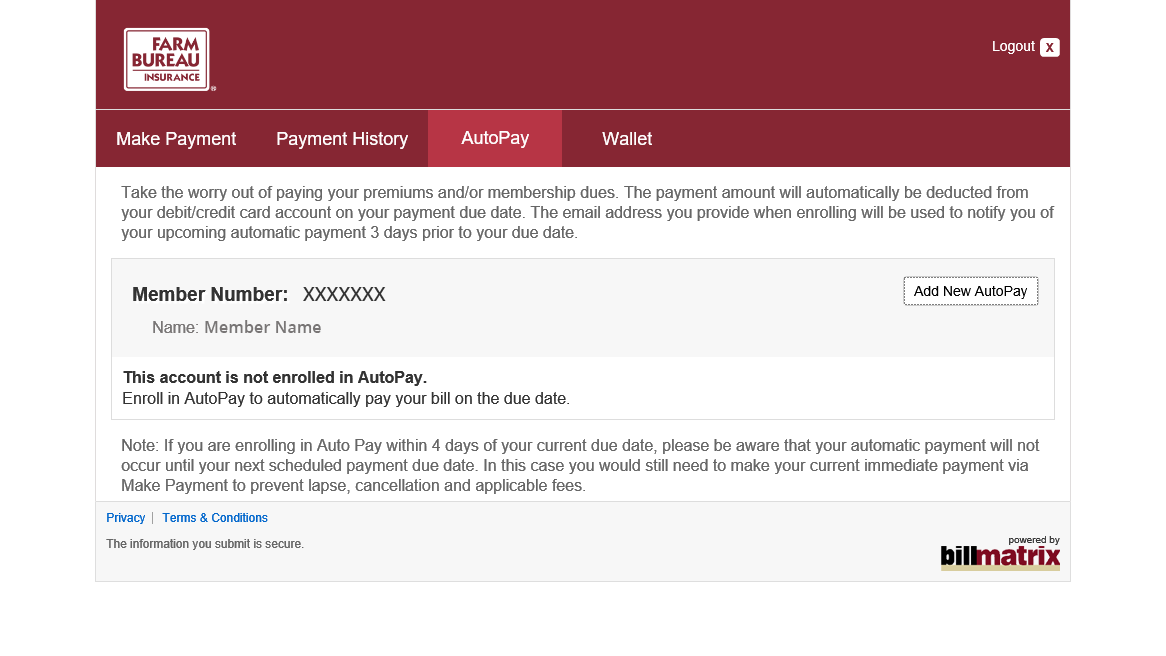 7. Using the "Payment For" dropdown menu, select the policy or membership you are setting for AutoPay. Add your card information and verify your email address. Then, select "Save". Membership and Premium AutoPay must be set up separately.